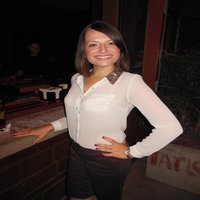 Sandra Aćimović
General Practitioner MD
Learning English with Prof. Milica Poletanović was a beautiful experience. Fantastic young professor and educator that responds to the needs and development of students in an excellent manner. Professor that motivates and brings enormous positive energy, sharing it with students unselfishly. I am thrilled with grammar explanations and all excellent examples. Conversational part of the class was a great exercise to expand our vocabulary and apply grammar that we learned so far. Learning new and repeating previously learned material in an alternating order enables full command of learned coursework at the end of the course. I would like to point out working on phrases that mean so much to me today, in everyday communication. Dear Milica, thank you for each wonderful class! Thank you for the knowledge I gained in working with you, you made my life in America better and more comfortable in business and everyday communication.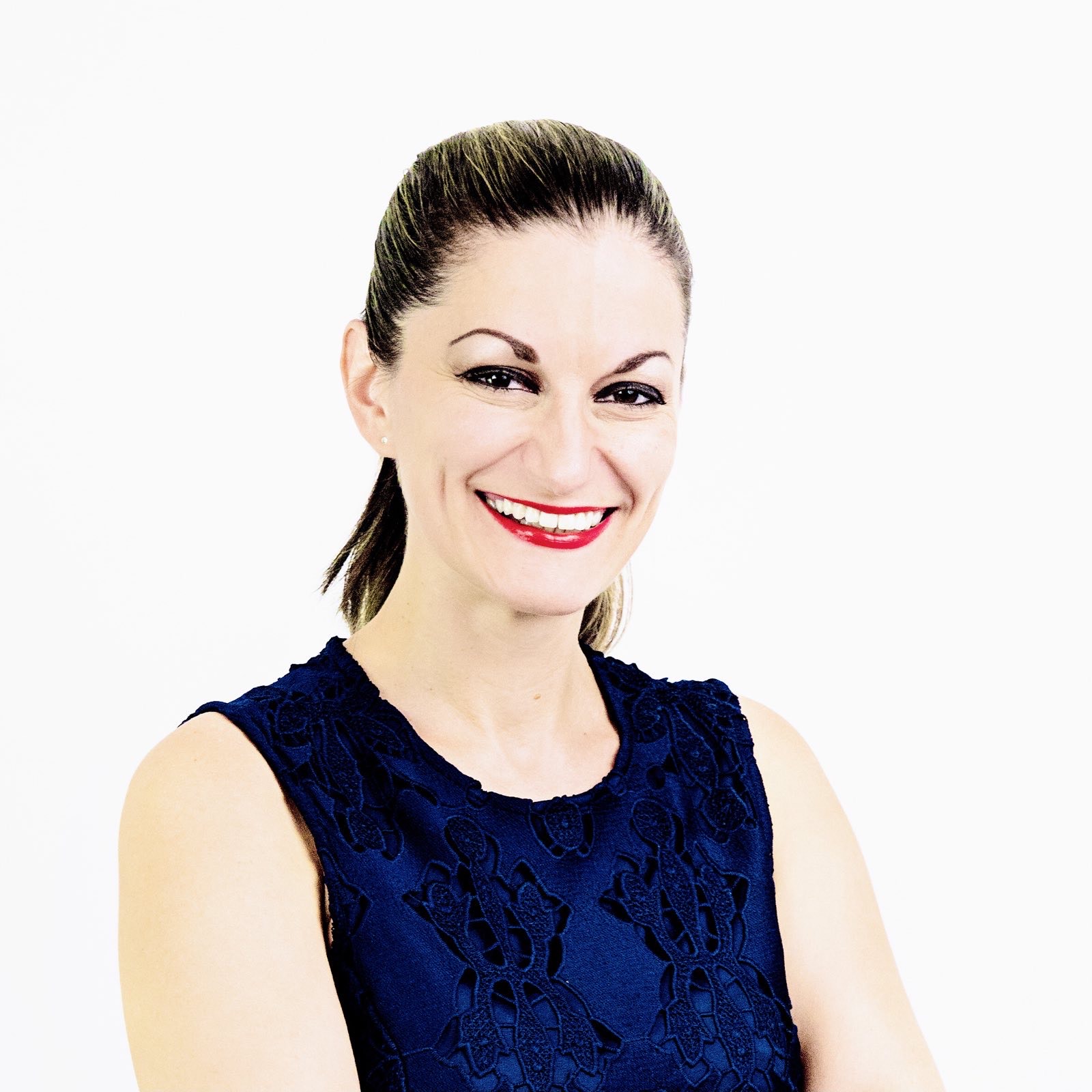 dr Jelena Želeskov Đorić
Research Associate, Gestalt Therapist
I met Milica in 2013, when I started thinking about applying for immigration visa for Australia. We started working together and preparing for IELTS. I was very satisfied with Milica's approach, the way she chose materials and motivated me to learn. Milica had classes with my daughter Isidora who was eight at that time, every day. Isidora fell in love with English language with Milica, she was looking forward to her classes and reading children's books in English. Classes were fun for her, thanks to Milica. During 2014, Milica started working with my husband, preparing him for IELTS. We are now in Australia, I passed IELTS, started working as a therapist and Isidora enrolled to fifth class in a school that received the Cambridge International School status. Even though I was a bit anxious how Isidora will fit in, having in mind that classes will be entirely in English, very soon, I realized my doubts were unfounded. Isidora started school without the entry test, since her English skills (estimated based on interview) were on the level exceeding the level of knowledge of kids her age with English as a second language. Teacher was very satisfied and surprised when she asked me how it is possible that Isidora speaks English so well and do all the schools in Serbia have such good English classes. Of course not! Milica is an exceptional person, top expert, analytical and committed to her calling. I recommend working and learning with her!
Marija Krstić i Marija Boljanović
Emergency Medicine Resident; Pediatric Resident
Slovenian lessons were very interesting. Professor tried to make every class different to avoid monotony. We think it was very useful that we had frequent testing and a lot of listening material, which is very important since we could not hear Slovenian on a daily level. It was a great advantage for us that we learned in pair, not in a large group. Professor was very interested in our job and customized curriculum to our needs. Milica had a lot of experience with professors that were testing us, which was a great advantage in preparations for the exam, since she was their student. After a year of hard work, we successfully passed C1 level of Slovenian language on the Faculty of Philosophy in Ljubljana. This is our second year of living and working in Slovenia.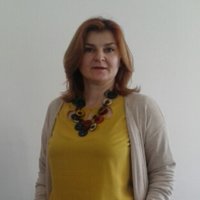 Dragana Armuš
Dentist
I decided to learn something new in the fifth decade of my life. Slovenian was my choice, and recommendations I got from the Faculty of Philology, referring to the young professor Milica Poletanović, turned out to be true. She motivated us, seniors, to learn, socialize and attend classes gladly with her courtesy, good manners and high level of knowledge.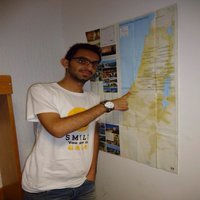 Hasan Alnajjar
Faculty of Medicine Student
I am Hasan Alnajjar. I am from Palestine and I study Medicine at the Belgrade University. I am learning Slovenian since I plan to apply for specialization in Slovenia. My impressions about the course are very positive, fantastic, enriching. Professor Milica is very flexible during classes: she speeds up the tempo when the material is too easy and slows down at obstacles. She is full of enthusiasm and very patient. Even though the textbook is very good and organized, she brings additional material. Slovenian is not easy to learn, but I gained self-confidence during this period, I am sure of my speaking skills and understanding. Thanks to professor Milica for this unique experience and I owe her gratitude for learning about Slovenian language and culture. When I think about the course, I remember motivating discussions in the most pleasant atmosphere.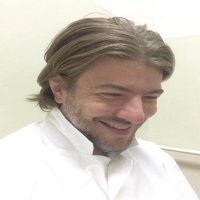 Igor Ignjatović
Surgeon
I prepared for IELTS in the Infinitiv language school with Milica Poletanović. Working with Milica was serious and on a high professional level. We went through all language units in detail and thoroughly. Now I feel completely ready to take the test.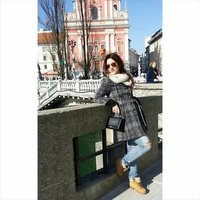 Nikoleta Krstić
Faculty of Mathematics and Physics Student
When I came to Milica for the first time to test my language skills level, I had only passed one short Slovenian language course. At that time, I thought I was great at Slovenian, but after Milica pointed out some mistakes I made, I realized it takes much more work and effort to learn a language. We started with individual classes and in 9 months my knowledge level reached incredible heights. Owing to Milica, I continued my education in Slovenia without any obstacles and difficulties.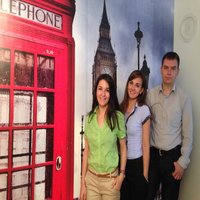 Aleksandra, Nevena i Vlado
Lawyers
We have been attending classes for some time now and we are very satisfied with the method and organization of classes. Work plan in classes is fully in line with our goals, and professor is very committed to students and their ambitions, so success is guaranteed. Classes are interactive, gaining new knowledge through interesting topics and content. Kudos!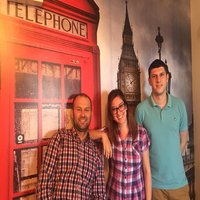 Petar, Branka i Aljoša
Lawyer Dentist and Economist
Wonderful school, maximum commitment from the professor, always smiling. Both professional and relaxed atmosphere, commitment to students and detailed work of our professor Milica will contribute to successful and proper learning. Classes are interactive, knowledge is gained through daily debates to previously given topics. We are looking forward to each class, we are getting ready to take FCE exam and enjoy the study. All recommendations!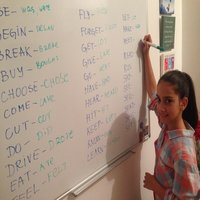 Jana Savić
Student
I have been learning English for four years with my absolutely best teacher Milica. We prepared for a competition and I won the first prize in school. We learn through playtime and have the best time together. I love our textbooks and characters Lucy, Ben and Bastard.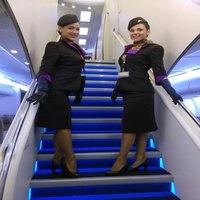 Maja Jevtović
Etihad Stewardess
Owing to classes with Milica, her commitment and perseverance, I managed to free myself from cold feet and communicate in English without difficulties, improve my vocabulary with professional phrases and words I would probably never learn in daily communication and I would miss my biggest dream: working for one of the largest and most prestigious air liners in the world, Etihad, and enjoy all the beauties and new things I see on my travels. I love her approach to work and study, she organizes everything in a unique, practical and interesting way (like a game), and I like this about her very much.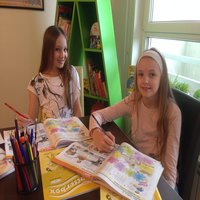 Petra Šekarić and Anastasija Simić
Students
English is my favorite language. We play different interesting games in classes. Milica is my first choice for learning English. English is fun with her. Petra Šekarić My friend Petra and I go to a wonderful English language school with our wonderful teacher Milica. We learn a lot each time. This is the best English language school. Anastasija Simić
SEND COMMENT